Bishkek, Kyrgyzstan's capital, is known for its big bazars or markets, among which figures Central Asia's largest market. During your stay in Bishkek, visit one of these very animated bazars: it's a great occasion to buy products and souvenirs at a low cost and to understand the real local life. Here's a guide to help you choose where to go:
The traditional bazar of Osh
The Osh bazar is the second largest bazar of Bishkek, and it's always very lively. It's the favorite bazar of many tourists, because it looks like a traditional Central Asian market. You'll be able to find there a little bit of everything, including a large choice of nuts, dry fruits, traditional Kyrgyz cheese "kurut", military clothing, Kyrgyz rugs and many souvenirs. It's a little hard to get around though, because the bazar isn't very well organized, so you might want to go with a local friend or a guide.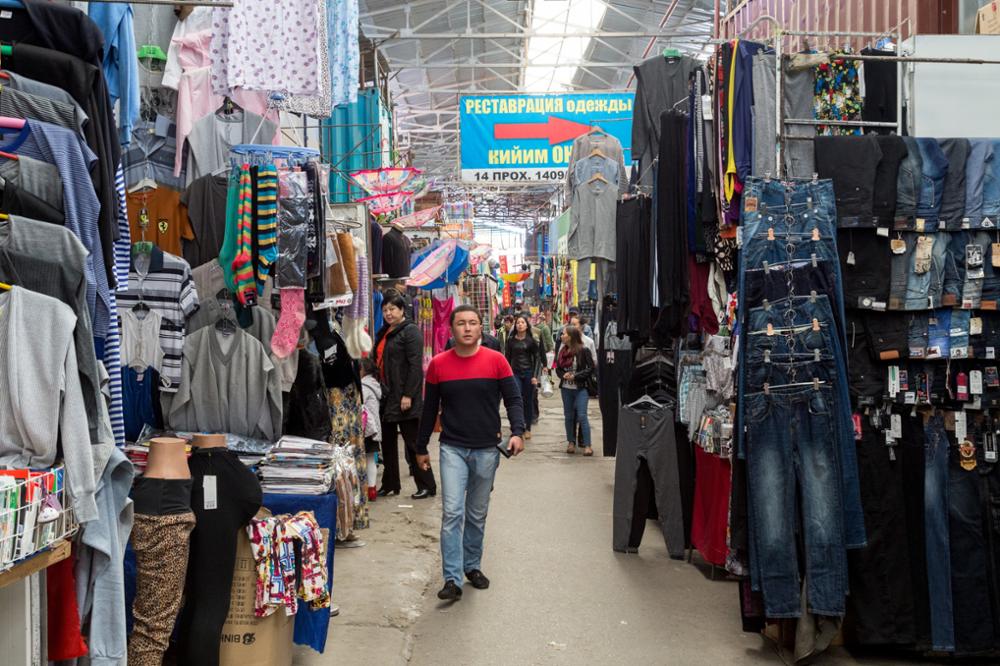 Dordoi: Central Asia's largest bazar
The Dordoi bazar is the largest market in the Central Asian region. Located in the northern districts of Bishkek, it holds thousands of containers, mostly from China and Turkey. It's the main stop for all merchandise, which is later partly redistributed into other countries. This means that at Dordoi, you will find absolutely everything, and at the lowest prize. In fact, many people come here from other regions of Kyrgyzstan and neighboring countries, like Kazakhstan and Russian, just to go to Dordoi. You'll be able to find whatever you are in need of, but you'll need a lot of time and patience since this bazar is absolutely huge. Go with a local friend or guide to find your way and plan a whole day at least to visit Dordoi.
Alamedin bazar
The Alamedin market is more modern and has been recently rebuilt and reorganized to make its visit more pleasant. You'll be able to find clothes, shoes, furniture, food, toys and even bikes. This bazar is appreciated by the locals because it's very well organized.
The Orto Sai bazar
A little more expansive, the Orto Sai bazar is a real family market located in the southern districts of Bishkek. Here, you can find clothing, small kitchen appliances, and of course food.
Madina: a market dedicated to textile
The Madina bazar is not like all the others in Bishkek: this one is exclusively dedicated to textiles and household objects. You'll be able to buy rugs, curtains, covers, pillows and sheets, among others. This is a great place to get everything customized. It's the best place in the city to buy different textiles for sewing.
The Ak-Emir bazar
Located in the center of Bishkek, Ak-Emir is a small bazar. Here, you can only find products. The prizes are quite expensive, but you'll have the luxury to try exotic fruits like passion fruit, and  to the delight of many Europeans, a large variety of cheese.