Kyrgyzstan is a country of arts and crafts, where traditions are still actual. It's one of those travel destinations from which you just have to bring back souvenirs. You'll find beautiful handmade objects for yourself or your loved ones, and here's our selection of the best souvenirs form Kyrgyzstan:
A felt object
Felt is the main art in Kyrgyzstan. Passed from generation to generation, mostly from mother to daughter, this craft is deeply rooted in the Kyrgyz nomadic culture. Kyrgyz have always made their houses, the yurts, from felt, as well as most of their clothes and daily household items. You really shouldn't leave Kyrgyzstan without a piece of felt in your baggage!
You'll surely find a souvenir to your taste, since Kyrgyz make just about anything with felt: dolls, animals (including the iconic snow leopard), Christmas decorations, wallets, bags, pillow cases, paintings…
If you stop by the villages of Kochkor or Bokonbayevo, make sure to visit a traditional local felt fabric and buy your souvenirs directly from the women who make them.
\ 
Traditional clothing
If you're looking for something a little bigger, why not bring home traditional Kyrgyz clothes. Most of these are also made from felt. You'll be able to buy felt slippers, beautiful national scarves or the famous Kyrgyz hat, the kalpak, listed at the UNESCO.
Designers now modernize traditional Kyrgyz clothing, and you'll be able to find trendy jackets in Bishkek, for example in "Chapan Studio" or "Tumar".  
A Kyrgyz rug
Still more felt: if you have enough budget and space in your luggage, definitely take home one of the splendid traditional rugs. The "shyrdak" is the most famous, and you'll find one in every home in Kyrgyzstan. As part of the dowry for a wedding, it represents the wishes of the mother for the new couple. Every color and every symbol has a meaning. Make sure to ask for explanations before buying your rug.
You might also want to take home a "toshok", the traditional Kyrgyz mattress used in yurts and now in modern apartments. It is very colorful and easily foldable. Kyrgyz stock them in their houses and take them out at night to sleep on.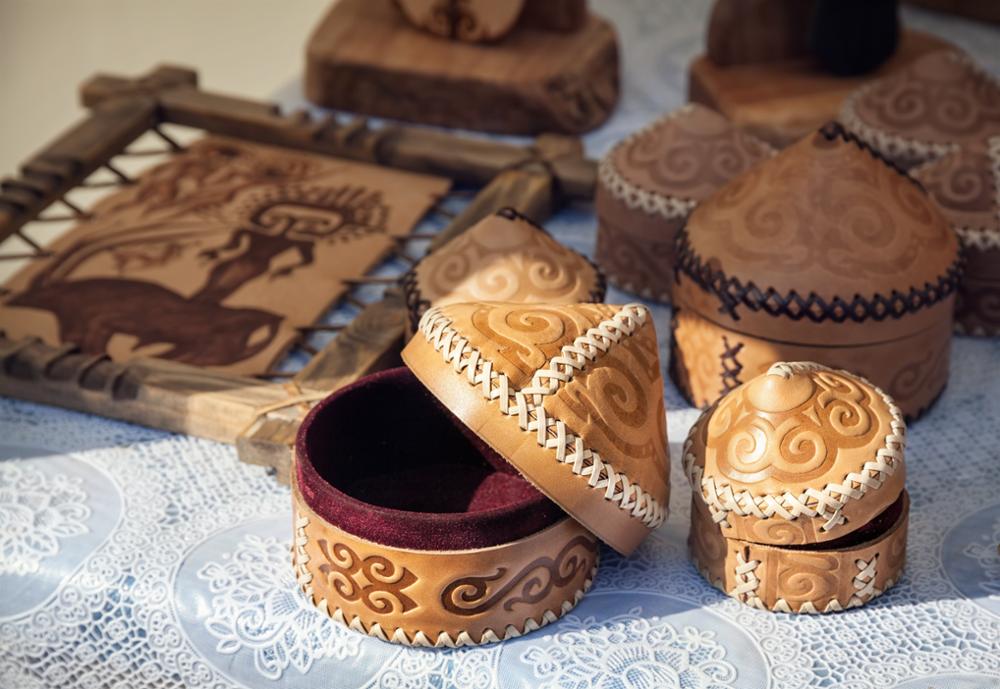 A miniature yurt
The yurt is the ultimate symbol of Kyrgyzstan, and a great decoration object to bring back from your trip in Kyrgyzstan. You can buy small yurts in wood or in felt, and some of them can even be used as an original jewelry box. You can also find model yurts that you'll have to assemble yourself, like a LEGO game. It's a great way to have fun all the while learning about this centuries-old nomadic tradition.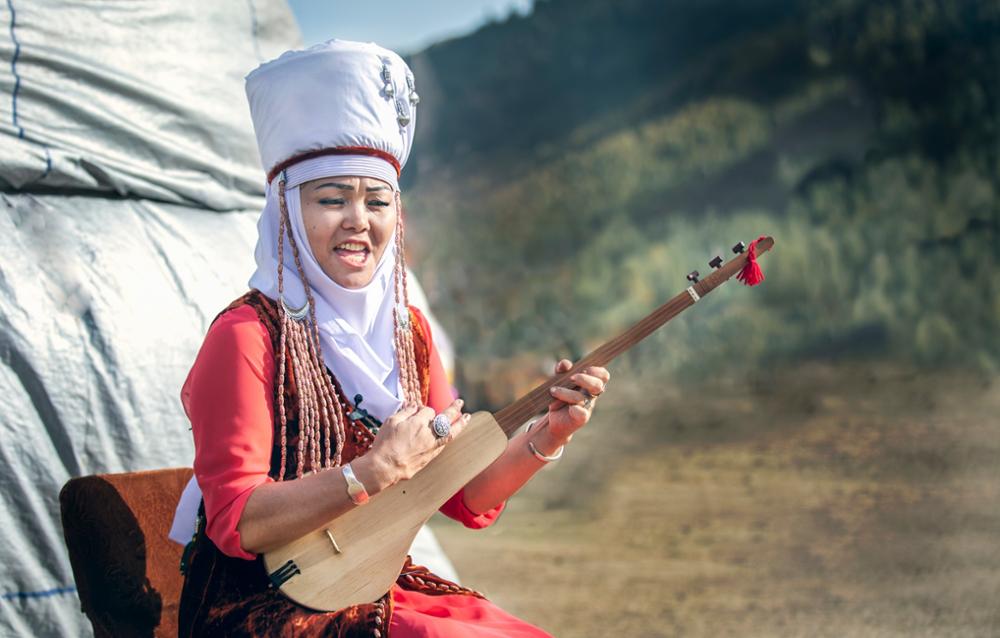 An instrument
Music is a very important part of the life of the Kyrgyz. Many today still play on the traditional instruments. The most famous is the komuz, a three-stringed guitar carved in apricot wood. If you're looking for something smaller, you can purchase a temir komuz, a very small instrument played thanks to mouth vibrations. In souvenir shops, you can find some packed in a beautiful wooden box, shaped like a komuz.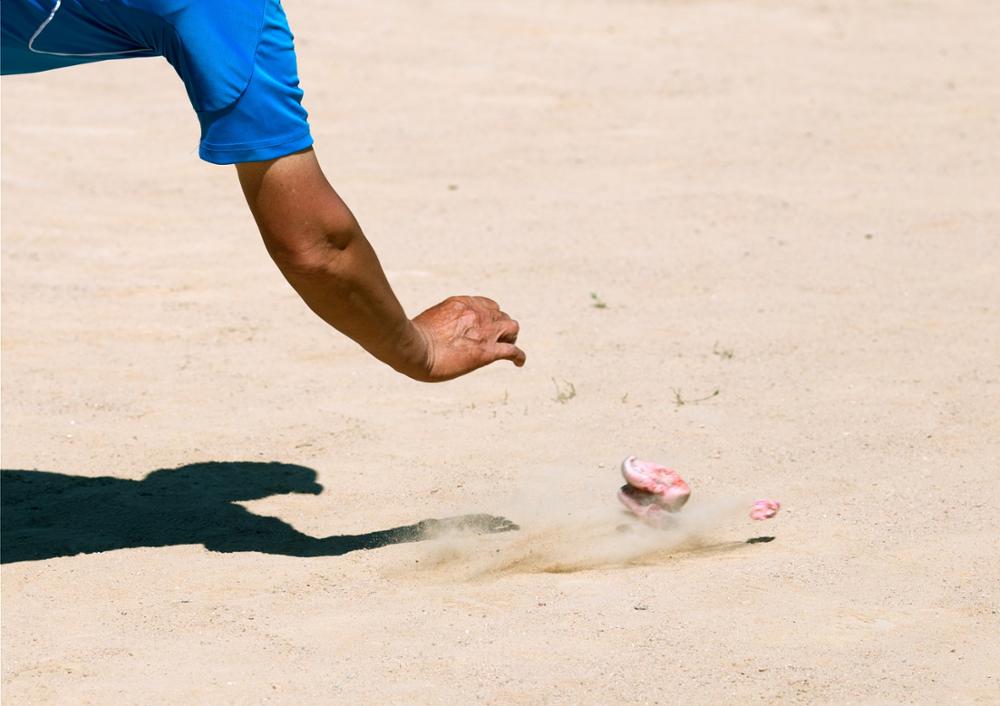 A traditional game
The nomadic people for many years had no other distractions than games. Other than the famous horse games like the kok boru, Kyrgyz also played calmer games, like chess, toguz korgool (very similar to mancala) or ordo, a game played with bones and adored by the children. These are great ideas to bring back for your family.
Local products
When it comes to food, the best place to go to is the Osh bazar in Bishkek, where you'll be able to fill in your bags. You'll find many delicious products, including naturally dried fruits, kurut (Kyrgyz cheese), nuts and many spices. Kyrgyzstan is also known as one of the best honey producers in the world, so don't think twice before getting yourself a jar of honey. You can even find nuts and dried fruits in honey, a great combination to boost the immune system. For parties, get yourself a bottle of local cognac.