Kyrgyzstan is starting to become a popular travel destination for its stunning landscape and its nomadic culture. But the small republic of Central Asia is still unknown for its diverse ethnic groups, although there are more than 100 nationalities cohabitating on this mountainous territory! Kyrgyzstan has been a multicultural country for many centuries thanks to its strategic location on the Silk Road and its rich natural soil.
During your trip in Kyrgyzstan, you'll be able to discover a wild and immaculate natural environment, as well as kind and generous people. Make sure to meet Dungan people as well, a little known minority that has preserved its cultural values and traditions throughout time and traveling.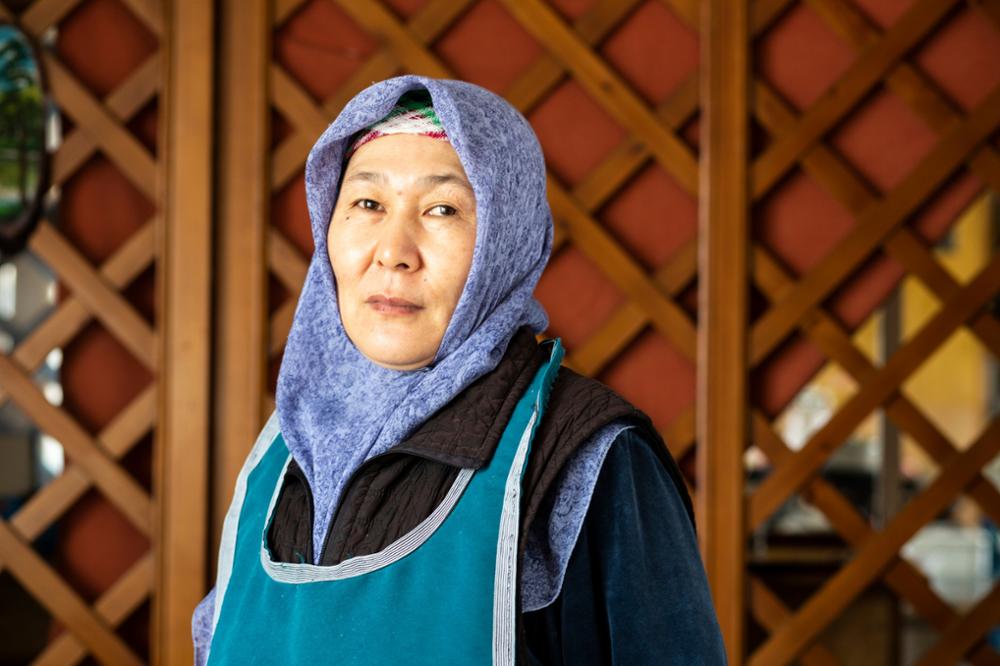 Who are the Dungans?
The Dungan people are a Chinese Muslim ethnic group. Their official language is Dungan, a dialect of Chinese mixed with Turkish, Arabic and Farsi languages. It's estimated that there are around 100,000 Dungans nowadays, half of which live in Kyrgyzstan. Originally, the Dungan people come from China, from the regions of Gansu and Ningxia, but they left for Central Asia following a war on the Hui minorities.
The Dungan people who settled in Kyrgyzstan kept an important part of their culture and are still distinct from the Kyrgyz people. You can notice this through the Chinese-looking architecture of their villages. Make sure to visit the Dungan mosque in Karakol which is a great example of their culture. 
Some traditions of the Dungan people
Language
While interacting with Dungan people, you'll notice that their language is different from what you've heard in Kyrgyzstan. Nowadays, Dungan people continue to speak their own language, Dungan, which is similar to the Shaanxi dialect. The only difference is that Dungan use only three tones of the Chinese language, instead of four.
Cooking
Dungans are excellent farmers and produce some of the best products in Kyrgyzstan. They are also well known for their delicious cuisine, from which come many of the traditional Kyrgyz dishes, including the ashlian-fu. This is a dish served cold, made with meat, homemade noodle, vegetables and a spicy sauce. 
Where do we find Dungan people in Kyrgyzstan?
Several villages host Dungan people in Kyrgyzstan. Near Bishkek, Sokuluk and Tokmok are known for having a large Dungan population. The region of Karakol, where a lot of Russian people also live, has the largest community of Dungans in the country. It's the best place to try local specialties and discover the Dungan culture. Spend a night in a Dungan guest house, and make sure to stop by the historical and colorful Dungan mosque in the city center.