Issyk Kul Lake is a must see during a trip in Kyrgyzstan. Second largest mountain lake in the world, it occupies an important part of the Kyrgyz territory and impresses with its 700m of depth and the tall snow-capped mountains that surround it. Here are our ideas of what to do around Issyk Kul Lake.
Enjoy the beaches and water activities
Issyk Kul is a favorite vacation destination for locals, who come in the summer to swim or just relax on the beaches. Although it's an altitude lake, the Issyk Kul Lake never freezes. Its name translates from Kyrgyz as "the warm lake".
On the north shore of the lake and especially near Cholpon Ata, you'll find seaside resorts that are quite comfortable and well-equipped. You can choose to sleep in a yurt, a guest house or a starred hotel. The beaches of the north shore are usually packed and adapted to tourism: you'll be able to rent a pedalo, go for a banana boat ride, try parasailing, or explore the lake on a kayak… Whichever you choose, you won't get bored!
You'll also find several thermal stations where you can enjoy healthy mineral water sources to relax and recover in this magnificent alpine landscape.
Take a trip back in history
Around the Issyk Kul Lake, you'll find many museums and historical buildings. In Cholpon Ata, don't miss out on the open air petroglyph museum, where you'll be able to admire thousands of old drawings, most of which represent hunting scenes. Cholpon Ata also has a small historical museum and a museum of nomadic culture, on top of the famous Ruh Ordo complex located right by the lake.
East of the lake, the city of Karakol also offers interesting historical activities, mainly with its central museum where you can admire a photo collection from Ella Maier as well as different objects found during archeological searches. This charming city has wooden Orthodox Church and Dungan mosque, and a museum dedicated to the great Russian explorer Nicolai Prjewalski.
South of the lake in Tamga, you can discover the history of detention camps for Japanese under the Soviet Union.
But if you're a fan of adrenaline, then the best you can do is dive into the Issyk Kul Lake to explore the walls of an ancient city buried in its water.
Explore the valleys
The Issyk Kul Lake is nestled in the Tian Shan Mountains (or Celestial Mountains), which culminate above 7000m. On all sides of the lake you'll see stunning snow-capped and vertiginous summit. The Issyk Kul region is a paradise for those who love nature, and you'll be able to explore the many valleys that surround it. There are many valleys, of which the most famous are Grigorievka, Semienovka, Karakol, Altyn Arashan, Djety-Oguz, Barskoon and Skazka.
Go for a day hike in one of these valleys. They all have very different landscape and colors, so take your time to visit as many as you can. You can also discover these valleys on a bike or on a horse. And of course, the region is perfect for multiday treks, the most famous being the trek to Ala Kul Lake.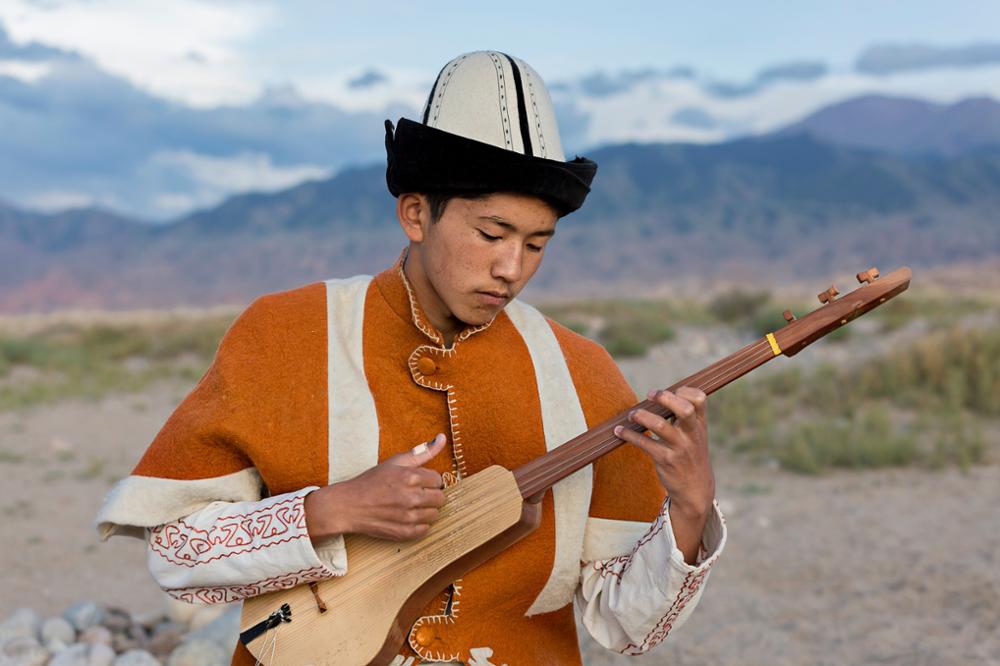 Discover Kyrgyz culture
The Issyk Kul region is also a great place to get to know Kyrgyz culture. In the valleys, you'll see many pastures where semi-nomads go to every summer with their herds and yurts. You'll be able to taste fresh honey or kumys in an absolutely calm atmosphere.
Stop by the village of Bokonbayevo at the south of the lake. There, you'll be able to visit a felt fabric and learn how to make the traditional Kyrgyz rug "shyrdak", see a demonstration of eagle hunting and watch a concert of traditional music. A little further on the shore in the village of Kyzyl Tuu, families make yurts from generation to generation. They'll show you all of the secrets of yurt fabrication and you'll even be able to help them put one up.
In Karakol, you can discover another culture, that of the Dungans, a Chinese minority that's been living in the region for a long time. Spend a night with a Dungan family to enjoy their delicious cuisine and discover their unique traditions.