Kyrgyzstan is a real haven for alpinists. If you're seeking adventures, impressive landscape and difficult climbs, put Kyrgyzstan at the top of your travel list. Kyrgyzstan is becoming renown worldwide as one of the best trekking destinations, but it's also the perfect place for mountaineering. The country is covered at more than 90% by high altitude mountains: the Tian Shan and the Pamir ranges. And the country has three summits above 7000m, which are a great challenge for experienced mountain-lovers: Pobeda, Khan Tengri and Lenin.
Jengish Shokusu (or Pobeda)
The Jengish Shokusu summit, under its soviet name Pobeda (Victory), is Kyrgyzstan's highest peak with 7439m altitude. It is located at the extreme east of the country, at the border with Kazakhstan and China. It's also the highest point of the Tian Shan mountain range.
Its new Kyrgyz name means « independence ». The summit was first climbed in 1956 by Vitaly Abalakov and his team. But the classical routes that are now used on the Pobeda Peak were opened only in 1961. Jengish Shokusu is considered to be Kyrgyzstan's most difficult and dangerous summit. There are very little attempts to climb it and even less successes.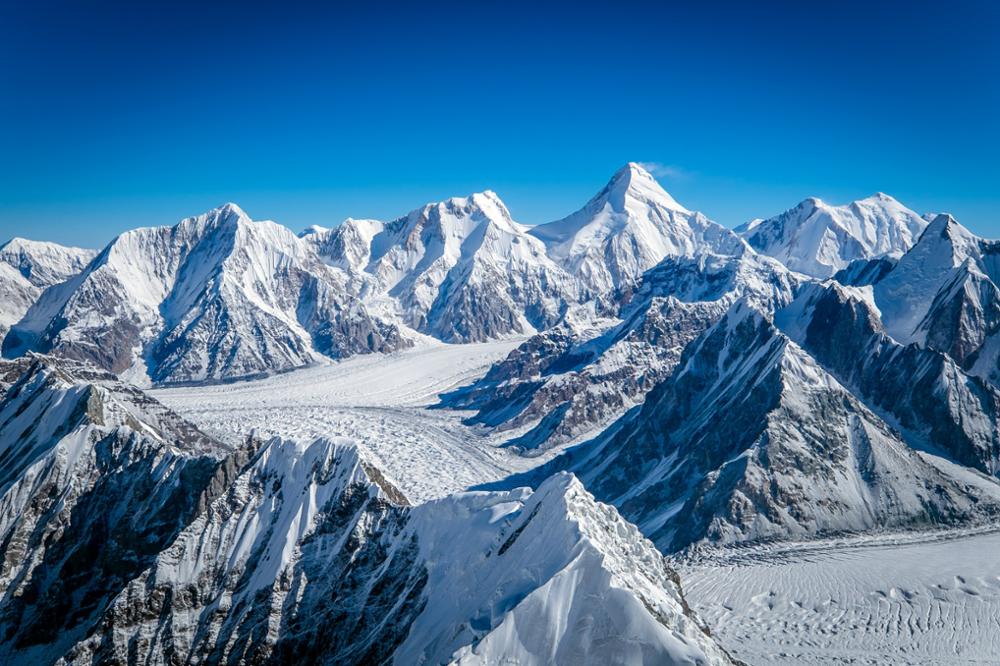 Peak Khan Tengri
The Khan Tengri is located close to the Pobeda Peak, on the South Inylchek glacier at the extreme east of Kyrgyzstan. Its height is disputed: 7010m with the glacier, or 6095m according to other alpinists. In any case, it's considered to be one of the world's most beautiful summits. Built as a perfect pyramid, it shines pink at sunrise or sunset. Its name, Khan Tengri, translates as "the king of spirits", and as you approach this mountain you'll be able to understand why.
The Khan Tengri Peak was summited first by Mikhail Pogrebetsky in 1931. It's a challenging summit as well. It can be reached by trekking on the Inylchek glacier, or by helicopter.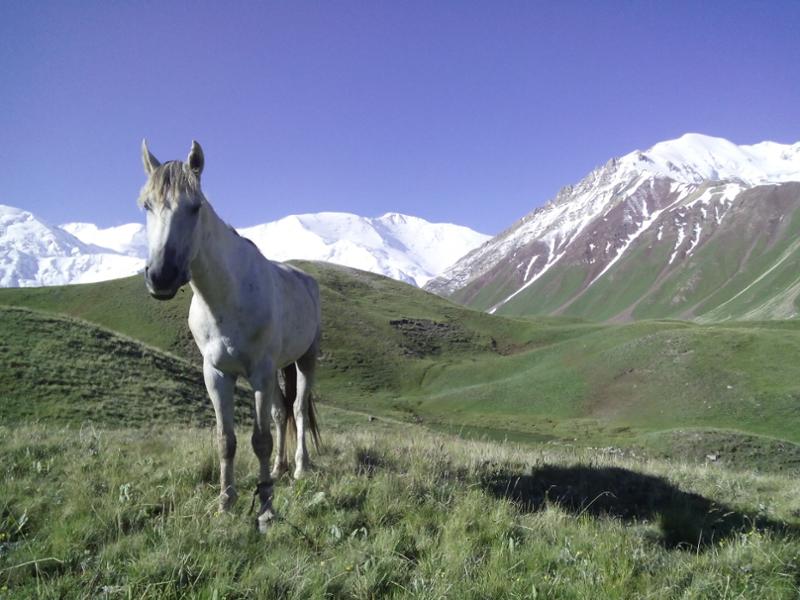 The Lenin Peak
The Lenin Peak is Kyrgyzstan's second highest summit, at 7134m, and its most sought-out. Located in the south of Kyrgyzstan in the Pamir mountain range, it's famous worldwide for being the easiest 7000m summit to climb. There are no technical climbs indeed; however, remember that the altitude makes this trek very difficult and you still need to prepare well to reach the summit safely.
The Lenin Peak is also known by its original name, Kauffmann, the name of the first alpinist who summited it in 1928. Its base camp is accessible by car which makes it a popular destination among tourists in Kyrgyzstan. Hiking around base camp, enjoying the view on this huge snowy mountain and getting to know some experienced mountaineers is always a pleasure!