The Issyk Kul Lake, whose name means « the warm lake » is the world's second largest mountain lake. Located at 1600m above sea level, it covers a major part of the Kyrgyz territory. It's surrounded by vertiginous snow-capped mountains that give great hiking opportunities for travelers.
But did you know there were a lot of differences between the South and North shores of the lake? The north side of the lake is quite developed with large cities and many infrastructures, while the south side is calmer, with small villages and wild beaches. Here's our guide to help you choose where to spend your vacation in Issyk Kul.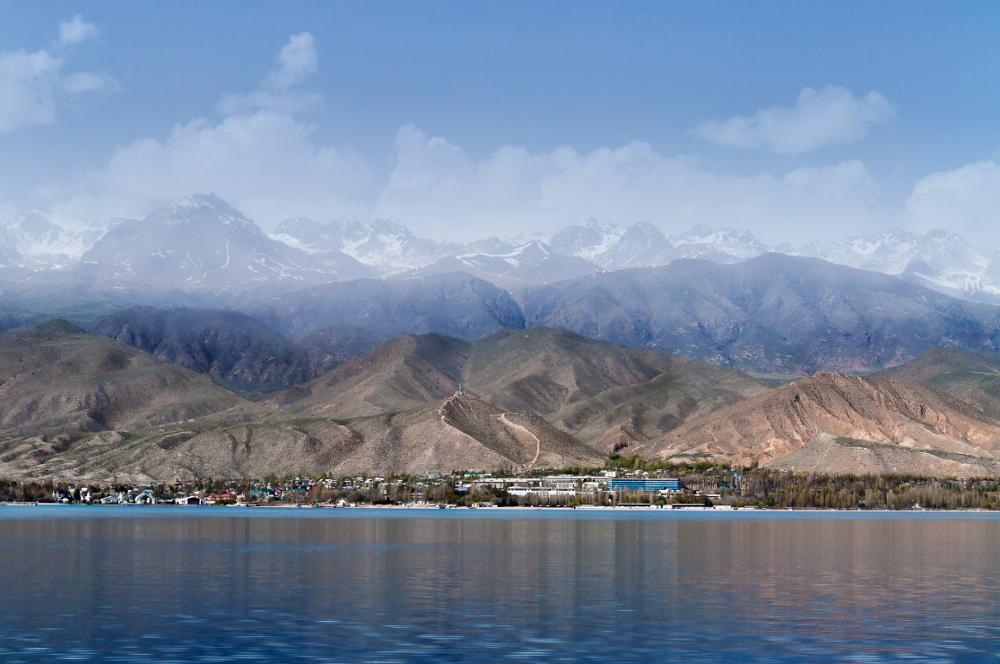 The north shore: a great destination for its beach resorts
 If you want to enjoy the beach and water activities during your stay in Kyrgyzstan, head to the north shore of the Issyk Kul Lake. This side of the lake has many touristic facilities that offer comfortable rooms and services like pools, massages, or bars. The north shore is also famous for having warmer and clearer water, which is great for swimming. On the crowded beaches, you'll be able to hire a pedalo, go for a banana boat ride or try parasailing, for example. There are also small cruise ships that can take you deep in the waters of Issyk Kul, and you'll be able to visit a few museums near Cholpon Ata, including the famous open air petroglyph museum. The north shore of Issyk Kul is also known locally for its night life.  In a few words, you'll have no time to get bored.
There, you'll find comfortable hotels with parks and private beaches. The road was recently redone so is more pleasant to ride on.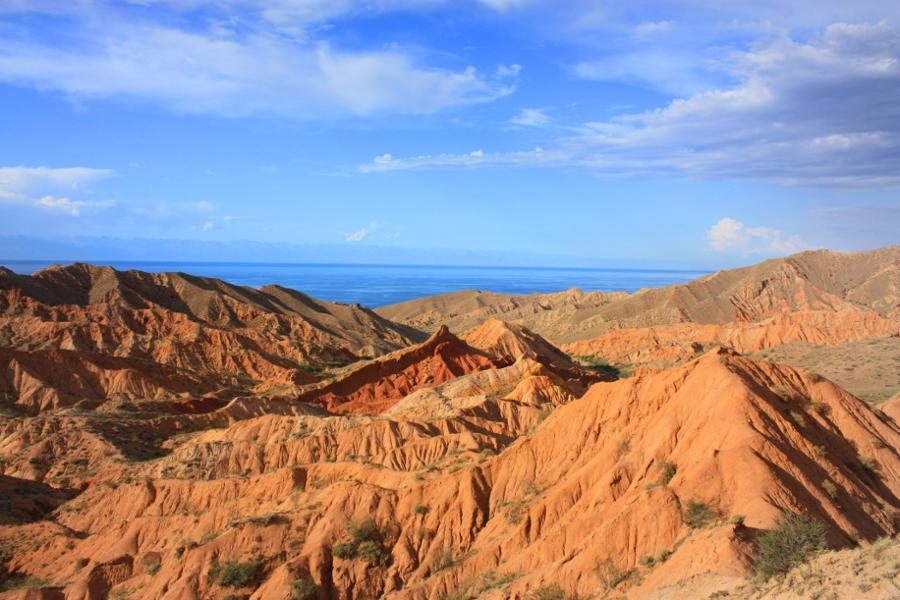 The south shore: for nature lovers
The south side of the lake remains very wild and empty, to the pleasure of many travelers. The landscape is different too, with many canyons and colored mountains. You'll be able to go for hikes in the many valleys on the south shore, and spend nights in isolated and authentic yurt camps near the beach.
Make sure to stop by the village of Kyzyl Tuu to learn about yurt fabrication. This is a village where every family makes yurts from generation to generation, and they'll be pleased to share their secrets with you.
Bokonbayevo is also a great stop on the south shore of Issyk Kul, with its eagle hunters and felt makers ready to show you their arts and crafts.  
With its wild and deserted beaches and its immaculate nature, the south shore of Issyk Kul is a must-see for tourists seeking to explore the wildlife of Kyrgyzstan. And of course, the best way to visit the lake is to book a trip around Issyk Kul Lake and make sure not to miss any of its charming destinations.