Although Kyrgyzstan is gaining popularity as an adventure destination, it is still preserved from large crowds and offers an authentic experience. Its vast natural spaces, high mountains, stunning lakes, and semi-nomadic population guarantee a complete change of scenery and an unforgettable vacation. A lot of people ask us how it is to travel in Kyrgyzstan with children. Our answer: it's a choice you won't regret!
Traveling with your children shouldn't get you off your plans to come to Kyrgyzstan. This beautiful Central Asian country is perfect for a trip with children. They will get to discover an authentic culture, breath-taking landscape, enjoy the simplicity of life in the pastures and yurts, and understand the importance of preserving our environment… A trip in Kyrgyzstan with children will allow them to relax, have a lot of fun and learn, all at the same time.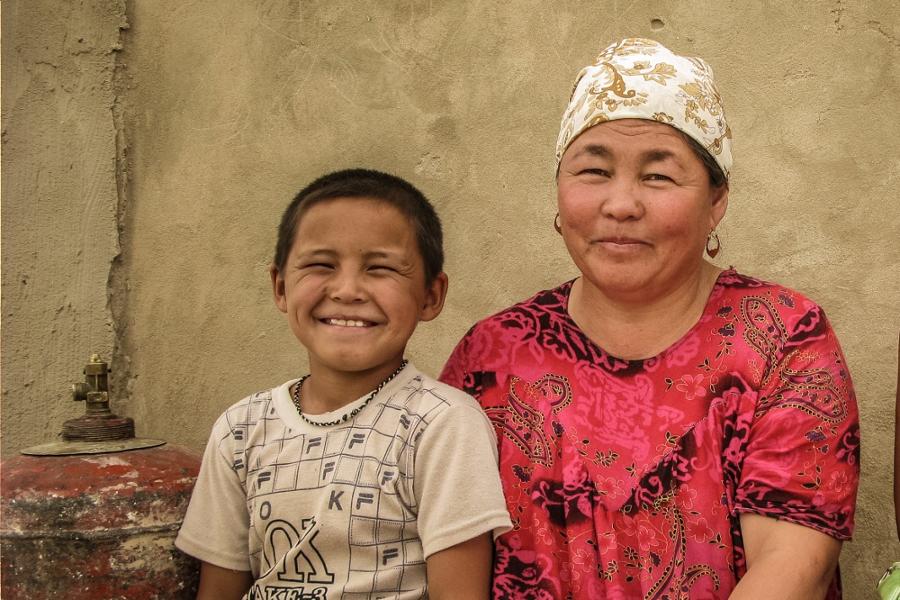 Kyrgyzstan, a very welcoming country
When someone says Kyrgyzstan, you'll often hear in answer "Kyrgyz What?" (and that's how we came up with the name of our agency). A lot of people around the globe have never heard about this mountainous country, so planning a trip to Kyrgyzstan with your family might sound a little scary. But it really shouldn't.
Kyrgyzstan is a very welcoming country, with people eager to meet you and invite you for tea, or tell you about their traditions and their lands over a plate of fresh plov. And Kyrgyz families just love children. When you travel, people will ask you, first, if you're married, and second, if you have children. So they'll be delighted to see you traveling with your young ones!
During your trip in Kyrgyzstan, you'll be safe with your experienced driver taking on mountain roads, and your guide, who will stay with you at all times. So really, there are no reasons to worry.
Not so far away
Unlike what many think, going to Kyrgyzstan doesn't mean spending a whole day in the plane. There are no direct flights from Paris to Bishkek, but even with one stop, the trip takes between 9 and 12 hours. The time difference is only 4 or 5 hours, so it's not too hard to get used to it.
A pleasant climate
Kyrgyzstan is a very mountainous country so of course, the climate can be quite capricious. But overall, and especially if you're coming in the summer months, it's very pleasant. Kyrgyzstan is a very sunny country with rare rain. In summer, the temperatures are high. In the capital Bishkek, they can be very warm, around 40C, but as soon as you leave the city to go to the countryside or the mountains, the temperatures become cool and perfect to enjoy the day with your children. During your hikes or horseback riding activities, you'll travel along streams or in forests and be able to enjoy a refreshing breeze.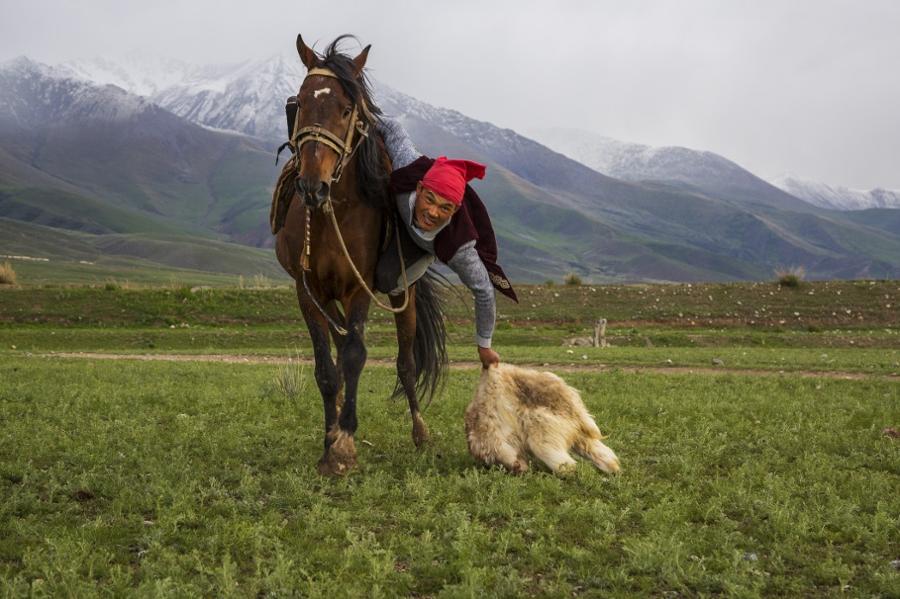 Discovering nomadic culture
During your trip in Kyrgyzstan, you'll have the opportunity to sleep in yurts or family stays and meet nomadic shepherds. This is an unusual experience that all of the family will enjoy. And you'll be able to learn about the daily life of nomadic people.
Your children can play with your hosts' children, see how shepherds gather their herds, milk cows… All of this, with no phone or Internet connection, which is a great opportunity to reunite the family! Ride a horse, try cooking local meals, play in the steppes, milk yaks, bathe in rivers… a trip in Kyrgyzstan is a real immersion in one of the world's last authentic nomadic cultures.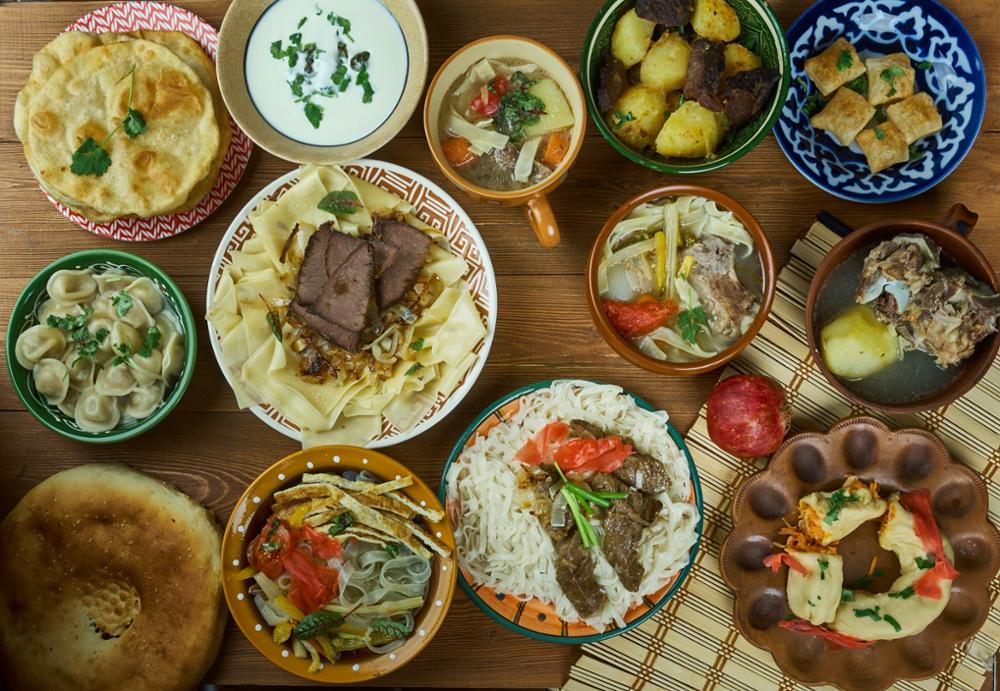 Tasty and simple cuisine
Parents are often worried about what will be served during their vacation, because children can be quite picky. In Kyrgyzstan, local cuisine is simple, based on ingredients like fried meat, potatoes, rice, pasta…with a few spices. Usually, to the taste of children.
If they don't like meat and especially mutton, your children can just leave it aside, or you can ask your hosts in advance for a specific meal. Children usually love manty, big raviolis stuffed with meat, or plov, fried rice with meats and carrots.
At guest houses, you'll always have many sweets on the table, including candy, cookies, and delicious homemade jam with bread.
Breath-taking landscapes
If you're planning to travel to Kyrgyzstan, it's probably before all for its exquisite mountain landscapes: snow-capped summits reaching 7000m, huge and deep mountain lakes, wild valleys, canyons, pine forests…
Every day during your trip, the landscapes will change. And even if you might have to spend some time on the road, you won't get bored.
You can visit this scenery by car, by foot, on a horse or on a quad, rent a bike or a kayak… There are so many different outdoor activities possible in Kyrgyzstan. Even if you want to go for a multiday trek, you can find an itinerary adapted to young children and hire porters. You can also choose to relax at Issyk Kul's beaches.
When you visit the Skazka canyons, ask your children to guess the forms of each rock, to look for hidden alleys or to spot animals… At night, watch the Milky Way and the stars with them. They'll be amazed by their vacation in Kyrgyzstan, so don't hesitate any longer before booking your trip.