The city of Karakol, besides the majestic Issyk Kul Lake, is an important stop for any travel in Kyrgyzstan. It's known for its snow-capped mountains, its breath-taking landscapes and its great hikes, among which the Ala Kul trek.
But Karakol is also a great place to go to if you do not want to hike. The city offers many other activities, including cultural and historical visits, architectural exploration, discovery of local cultures and ethnic groups…. Here's our list of top things to do while in Karakol.  
1. Visit the Orthodox Church:
The Saint Trinity of Karakol has a very impressive architecture that makes it one of Kyrgyzstan's most well-known buildings. Its wooden construction and colorful green roof make it very spectacular and authentic. Inside, the church is just as beautiful, with its bell, paintings, sculptures, and famous icons.
A great example of Orthodox architecture, the church is also an interesting place to learn about the turbulent history of Karakol. For example, during the Soviet Union, the building was used as a coal shop and later as a gym, but Kyrgyz gave Orthodox Russians a yurt to pray in… 
2. Walk in the animal bazar:
Every Sunday morning in Karakol, you can witness a typical local life scene. 2 km approximately away from the center is one of Kyrgyzstan's largest animal markets. Here, Kyrgyz come to sell, buy and swap their livestock. The market, which may seem a little chaotic, is known for its horses, but you can also see cows, sheep, goats and even pigs. It starts at around 5 a.m. and ends at 10 a.m., so you better wake up early!
3. Go back in history at the hippodrome:
The city of Karakol, as mentioned above, is famous for its horses. And this is mainly due to the city's hippodrome. Built in 1908, it was the first city hippodrome in the Russian Empire. It came to life due to a very romantic story between an officer and the daughter of the general Petrakov, but to know the full story, you'll have to head to Karakol…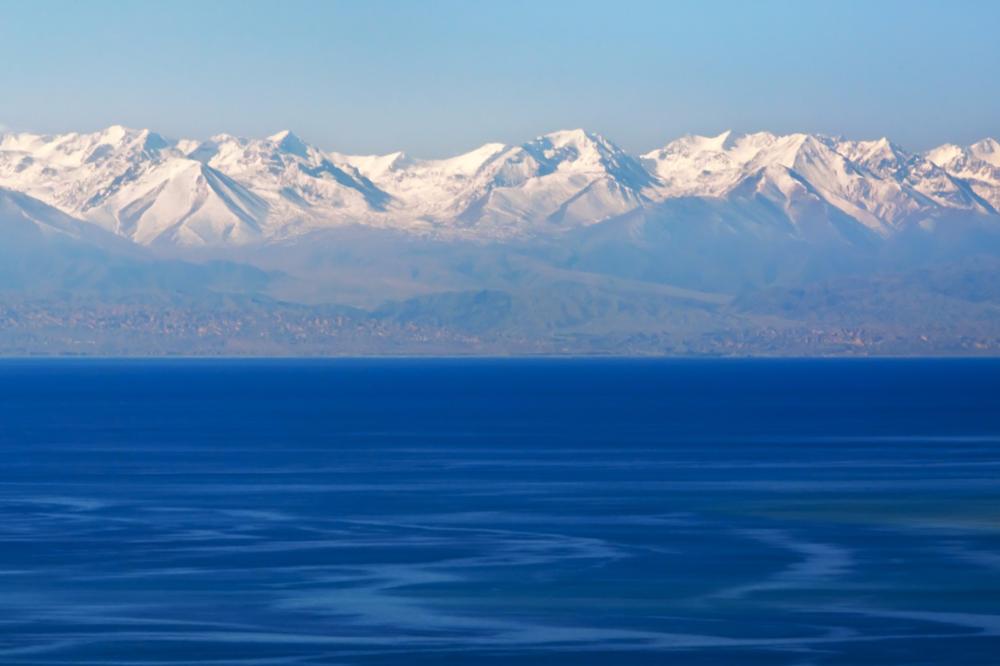 4. Enjoy the view on Issyk Kul Lake:
Karakol is located at the east of the Issyk Kul Lake, although not on its shores. The Issyk Kul Lake, with an altitude of around 1600m, is the second largest alpine lake in the world. You'll surely appreciate its turquoise and clear water, as well as the stunning snow-capped mountains that surround it. Head to the lake for a swim or to walk on the beach. You can also go for an unforgettable boat ride on the lake and enjoy a unique sunset.
5. Visit the city's museums:
Although Karakol is a small town, it has some interesting museums to visit for travelers, maybe even more than the capital of Kyrgyzstan Bishkek.
In the city center, you'll find a small history museum. Walk inside to discover archeological findings of the region, traditional clothing, instruments and household items, a collection of stuffed animals from the local fauna, including snow leopards, and old photos of the life in Karakol. Our favorite exhibit in this museum is a collection of the wonderful black and white photography of Ella Maillart. You'll be surprised by the difference between Uzbek and Kyrgyz cities at the time of her travels.
A little outside of the city, you'll find a large museum dedicated to the travels of the explorer Nikolai Przewalski in Central Asia. He is buried in Karakol and gave his name to the city for a long time.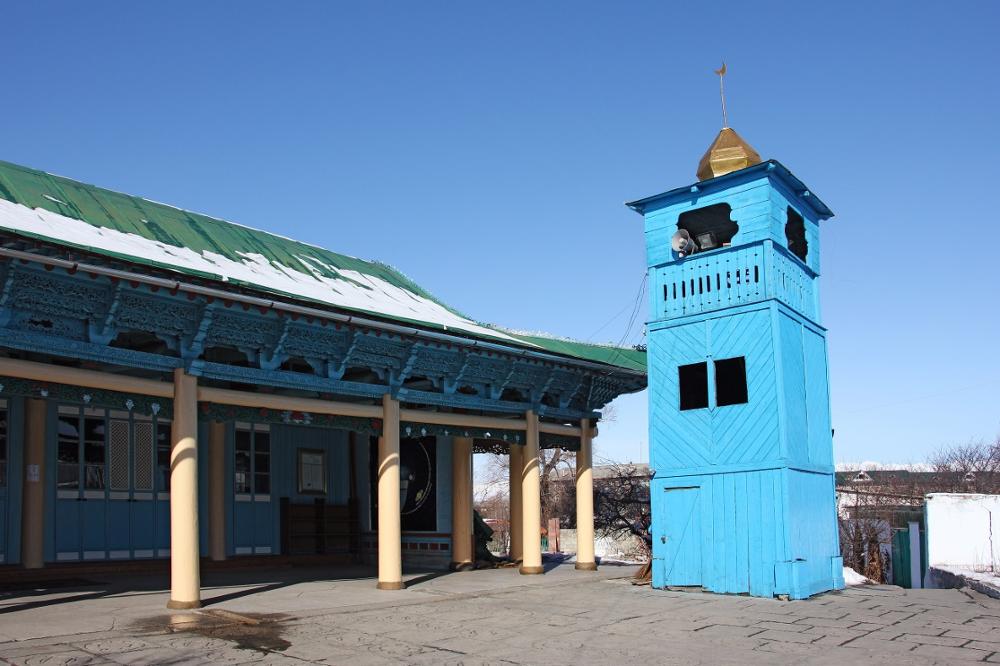 6. Admire the Dungan mosque:
Karakol's Dungan mosque is another of Kyrgyzstan's most famous buildings. This old wooden mosque is spectacular thanks to its unique Chinese architecture and colorful walls. Each color is symbolic. It was built entirely without nails, which is remarkable! The paintings show dragons, phoenixes and lions, all part of traditional Chinese mythology. The whole mosque was actually shaped like a dragon before it was partly taken down during the Soviet Union. It's still used today and not only by the Dungan community, but you can visit the outside even if you're not Muslim.
7. Have a break at the Fat Cat Cafe:
The Fat Cat Café is more than just a restaurant. On top of its delicious meals and deserts, the café participates in social actions. Its owner, Jamilya, saves part of her benefits to feed the homeless, help poor families, buy school furniture for children in need and support victims of abuse. So enjoying a meal there means participating in the local life and development!
8. Discover the surroundings on a horse:
If you don't want to go hiking or simply prefer adventure, take the time to visit the Karakol region on horse. You can go horseback riding from Karakol for a few hours to a few days: whatever your choice is, you'll be able to enjoy breath-taking landscapes and meet local shepherds.  
9. Buy local souvenirs at One Village, One Product 
One Village, One Product is a great place to buy souvenirs from Kyrgyzstan. This charming little boutique sells only local goods, handmade by women from the surrounding villages. You'll find felt souvenirs such as slippers, bags or little animals, as well as local jam or original honey.  
10. Learn how to cook Dungan dishes
Get ready for a culinary immersion into Kyrgyz culture. In Karakol, you can ask to participate in a cooking workshop with a Dungan family. This ethnic minority of Kyrgyzstan is famous for its delicious and spicy meals, including the ashlian fu. It's also a great opportunity to learn more about the culture and history of the Dungans.