If you're looking for adventures or challenges, Kyrgyzstan is the place to go to for your next vacation! Here's a non-exhaustive list of activities to do during your trip in Kyrgyzstan.
1. Horseback riding
You love horse riding and dream of exploring unknown lands ? Kyrgyzstan, land of nomads, is an ideal destination for those who want to travel by horse. During a horse trek, you'll be accompanied by a local guide and get to know the culture of these nomad people. The Kyrgyz horse is small, resistant and enduring, having adapted to the high mountain environment it lives in. While in Kyrgyzstan, you'll be able to ride a horse for a few hours or for a few days. Check out our ideas for the best horse treks in Kyrgyzstan here.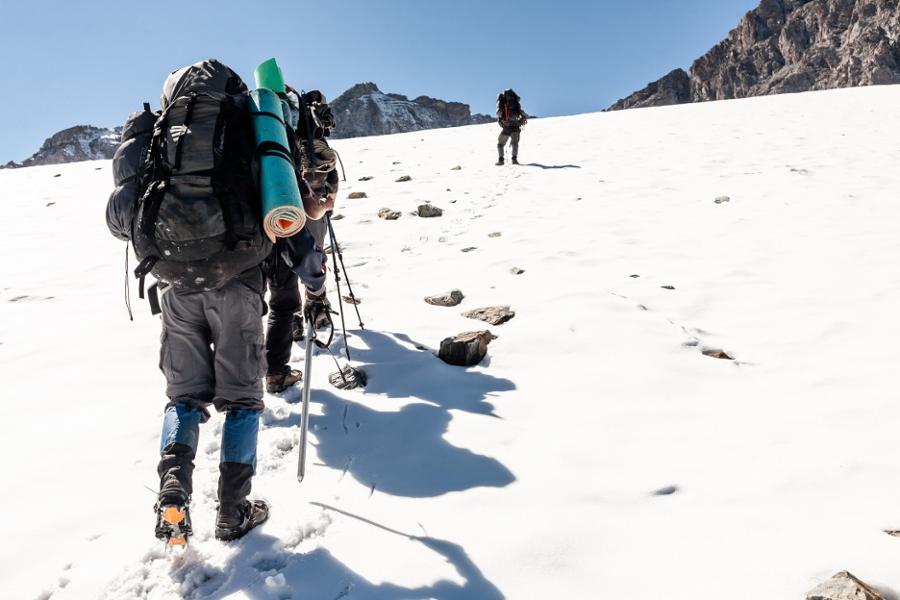 2. Hiking
Kyrgyzstan is a paradise for hikers. You can find different hikes, more or less long and difficult in all regions of the country. Did you know that Kyrgyzstan's territory was covered by more than 90% of mountains? As you can imagine, most of the hikes will bring you at high altitudes, but you also walk in the jailoos, summer pastures where shepherds come with yurts and herds, trek to alpine lakes like Ala Kul or climb splendid summits like the Lenin Peak.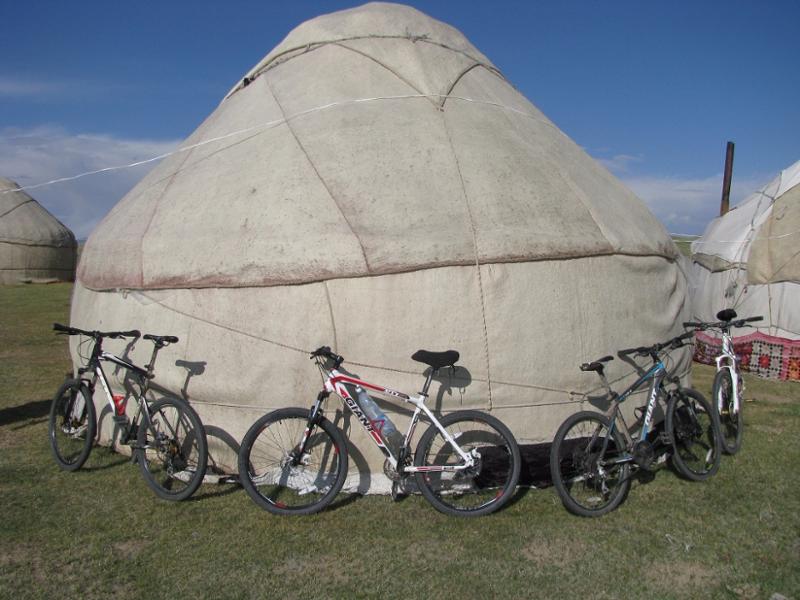 3. Mountain bike
Many travelers visit Kyrgyzstan on a bike. You'll have to be in a good physical shape because it's a lot of mountain roads and high altitude passes, but trust us; the views are worth your efforts! You can ride in the mountains or around the Issyk Kul Lake. If you choose to travel with Kyrgyz What, you'll be assisted by a local guide and a vehicle.
4. Quad
This new attraction is slowly growing, especially around the Issyk Kul Lake. You can discover the surroundings of the lake on a quad, for example in the Djety Oguz or Altyn Arashan valleys. Here again, you'll be able to choose whether to take the wheel for one or several days. It's a great activity to do in winter as well, with specially equipped quads to drift on ice.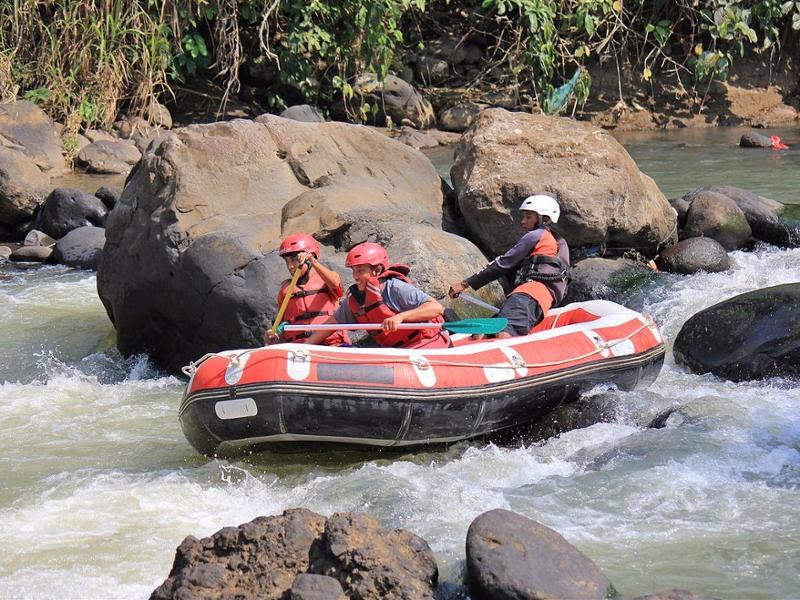 5. Rafting
The numerous glaciers of Kyrgyzstan are a source to many rivers, meaning great opportunities for kayaking or rafting. The Chuy and Chon Kemin rivers are less than a two hour drive away from the capital Bishkek, and among the best destinations in the country for rafting. The Chuy River is better for beginners, ranked between 2 and 4, while the Chon Kemin River is more adapted to adrenaline seekers, ranked 4 or 5. For beginners, rafting groups from 3 to 7 people are organized for one and a half hours on the Chuy River.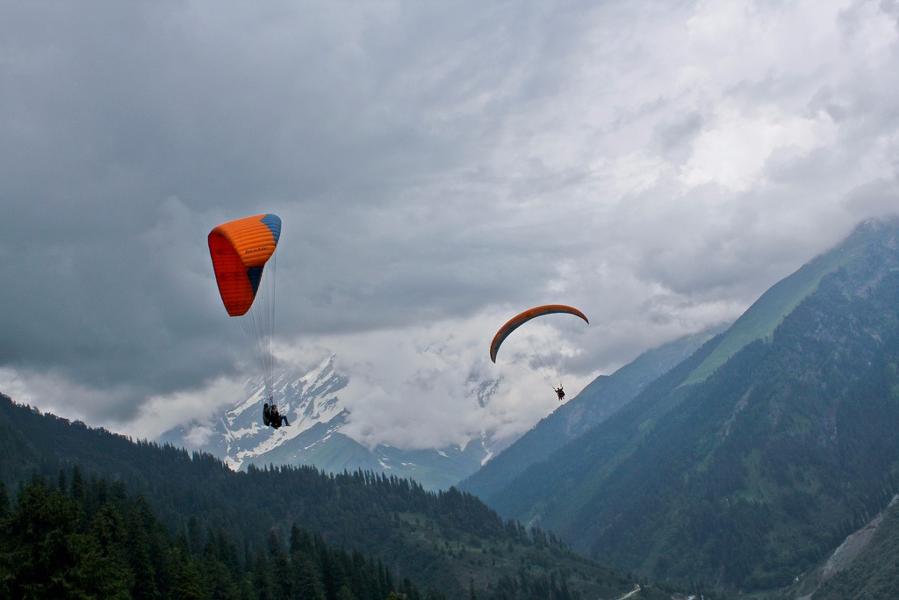 6. Paragliding
The weather conditions and alpine landscapes of Kyrgyzstan make paragliding a very popular sport among tourists. If you come with your own equipment, you can go just about anywhere you wish. For beginners, tandem flights are organized near Bishkek, Karakol or the Suussamyr Valley. A flight usually lasts around 30 minutes, although this depends on the winds.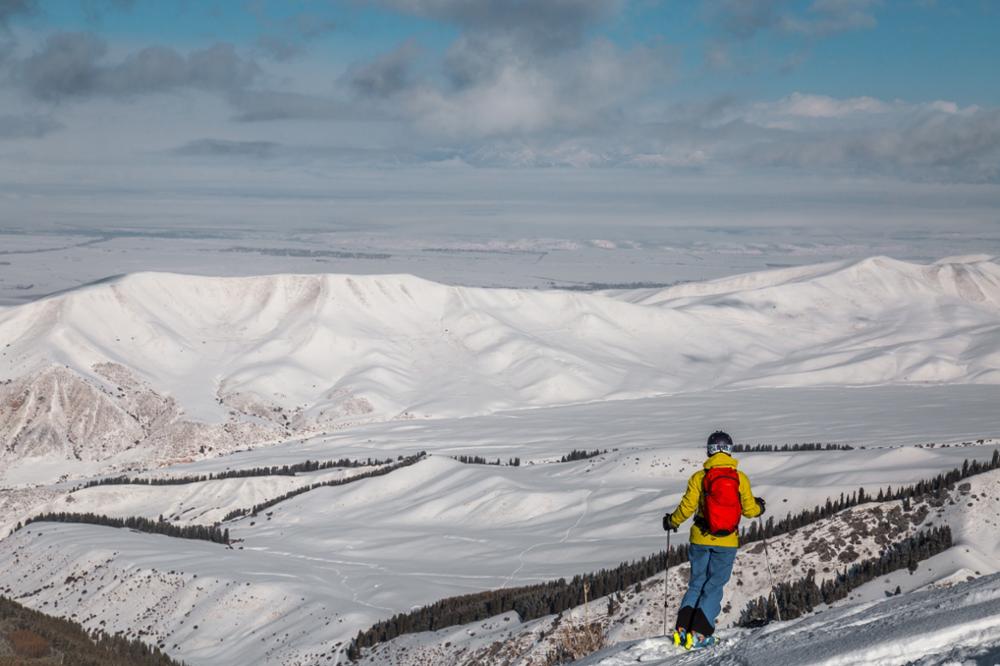 7. Skiing
Karakol has the best skiing station in the country. It used to be very popular among Soviet Union athletes. Smaller than European stations, it has the advantage of offering great powder for long months, and a breathtaking view on the Issyk Kul Lake…for a much cheaper cost than you would find in other countries! You can also go freeriding in the mountains of Karakol or Suussamyr, by helicopter, CatSki, or, our favorite, by horse.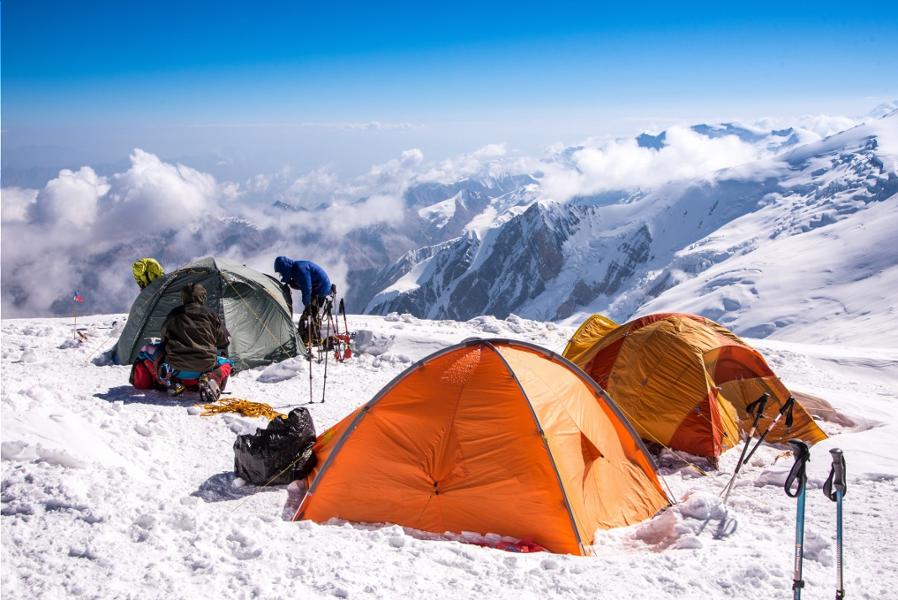 8. Mountaineering
Kyrgyzstan is an ideal playground for experienced alpinists. 45% of its territory is located at above 3000m of altitude, between the Tian Shan mountain range in the North and the Pamirs in the South. Kyrgyzstan counts three summits above 7000m: the Lenin (7134 m)., the Khan Tengri  (7010 m) and the Pobeda (7439 m)  Peaks. The Peak Lenin is the easiest of the three to climb, attracting hundreds of tourists from around the globe every year. If you're looking for lower summits, head to the Ala Archa National Park to climb Peak Uchitel (4545m) or Korona (4860 m). The Yeltsin Peak and its 5168m of altitude in the south of Issyk Kul or the Razdelnaya Peak (6148m) in the Pamir mountains are other famous destination for alpinists. You'll find many gorges, canyons, waterfalls and glaciers to explore, depending on your desire and experience. In any case, make sure to get a local guide to go along with you and stay safe of avalanches and other dangers.
9. Water activities
Summers in Kyrgyzstan can be very hot and hard to bear, so many locals head to the Issyk Kul Lake to get some fresh air. On the north shore of the lake, and especially in Cholpon Ata, many activities are available for locals and tourists alike, including jet ski, parasailing, pedalo, banana boat, ferry tours…all this for a very affordable price.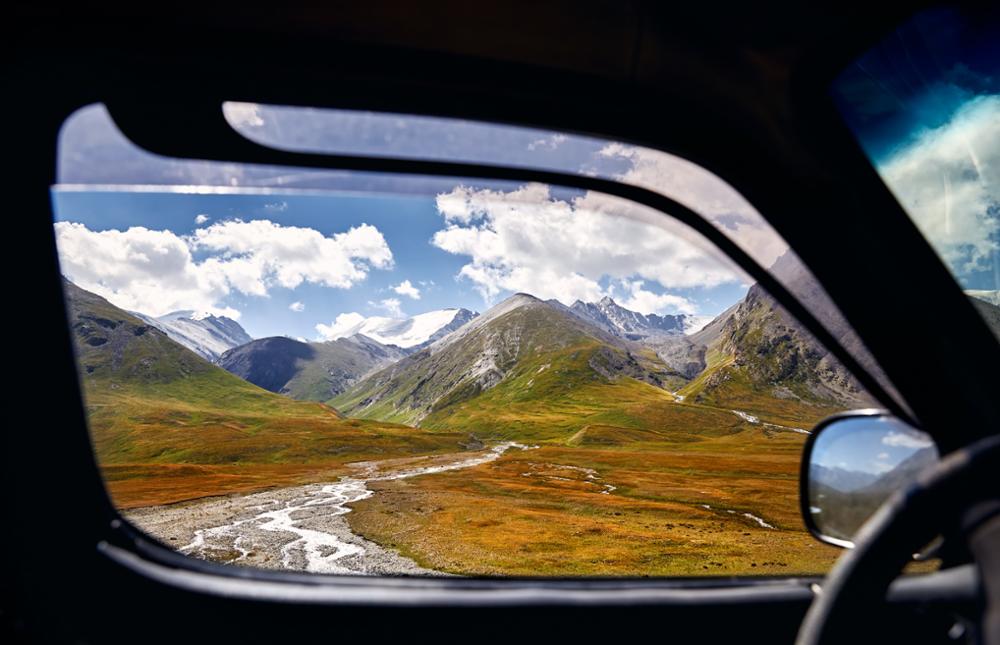 10. Offroad driving
If you're into off-road driving, then you'll love Kyrgyzstan, its mountainous territory and dirt roads! Rent a good car to explore isolated regions of the country, like Kel-Suu Lake. If you're afraid of driving or simply want to relax during your stay, then professional drivers can help make your vacation perfect.