Kyrgyzstan is a land of contrasts with many beautiful landscapes. It's the ideal destination if you're looking for adventure. Thanks to its wide open spaces, its snowy peaks and its mountain lakes, you'll be able to enjoy a unique vacation. Here's our selection of the ten must-see places in Kyrgyzstan to help you plan your trip.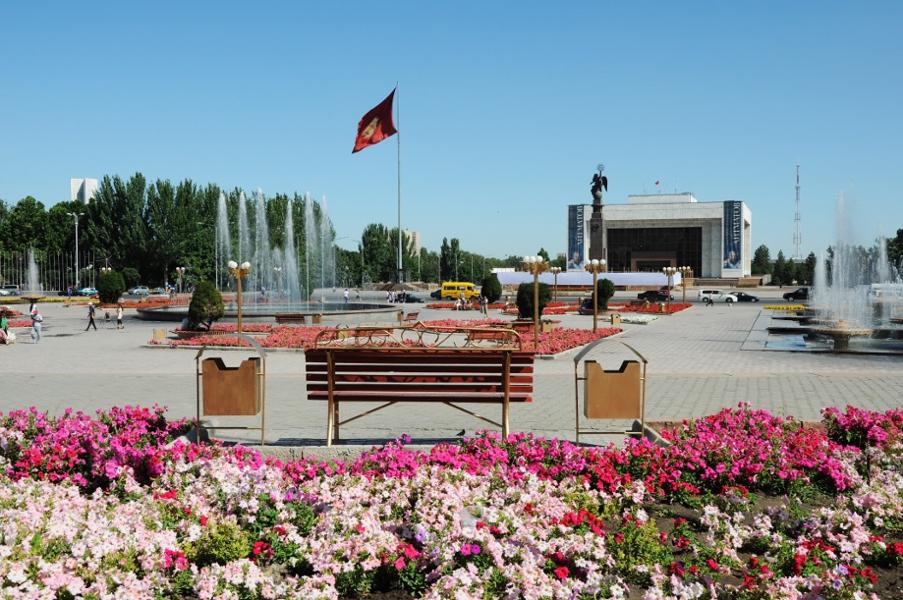 Bishkek
Bishkek, the capital and main city of Kyrgyzstan, is the ideal place to start your trip in Kyrgyzstan.  It is known for its many monuments built at the time of the USSR. Although it's quite a small city, it's very pleasant to walk in. All the while, you'll be able to enjoy a stunning view on the mountains. On evenings and especially in the summer, there are many street animations to keep you busy. Visit the main square Ala-Too and the city's many parks. If you're traveling with your family, read our guide on what to do in Bishkek with your family.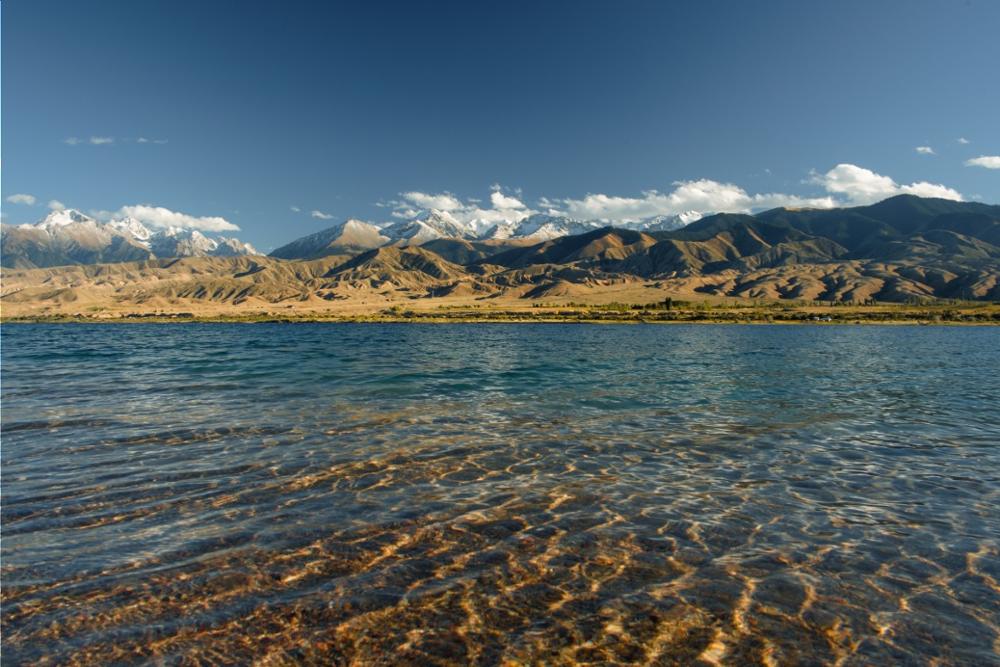 The Issyk Kul Lake
Issyk-Kul is the second largest mountain lake in the world. Located at more than 1600 meters of altitude, it's famous worldwide and must be on your list of places to visit in Kyrgyzstan. Surrounded by the high Tian Shan mountains, at around 6000m altitude, it's also a great place for hikes and long treks. Issyk-Kul Lake is also famous for the many archaeological discoveries in its depths. The most important of these discoveries is undoubtedly the submerged city of Chigu, dating from the 2nd century BC.
Ala Archa National Park
Located at about 30 km south of the capital Bishkek, Ala Archa National Park is a great place to go if you love nature. You can simply enjoy a picnic near the river, hike to a waterfall, climb up to a glacier or summit one of the famous peaks of the park.
Jety Oguz
Located approximately 25 km southwest of Karakol, Jety-Oguz Valley is one of the most beautiful sites of Kyrgyzstan. Jety-Oguz literally means "the valley of the seven bulls", according to a local legend. It is home to many waterfalls, impressive gorges and geothermal springs. This place is famous for its strange red rock formations.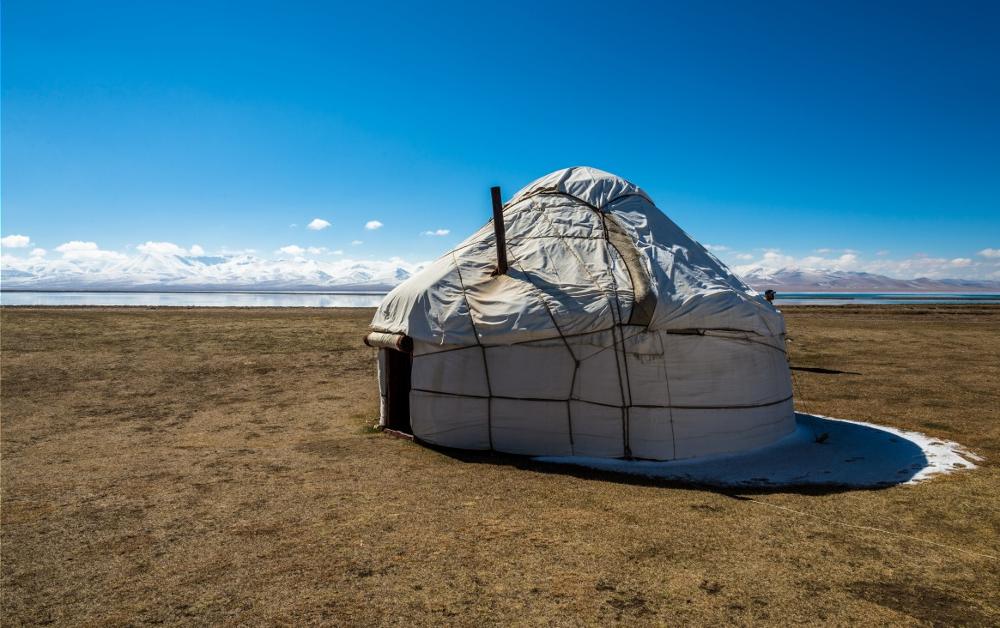 Son kul Lake
If you just have a few days in Kyrgyzstan, head to Son Kul Lake. It's the typical Kyrgyz landscape. Nestled in the heart of Tian Shan Mountains, at over 3000m altitude, Son Kul Lake is a great place for relaxing, hiking or horseback riding. In spring, shepherds lead their herds to the lakeshores to enjoy fresh pastures. It's a very calm place, isolated from civilization, where you will see only yurts in the summer.
Ala Kul Lake
Located at more than 3 500 meters of altitude, between the Karakol valleys and Altyn Arashan, the Ala Kul glacial lake one of our favorite trekking destinations in Kyrgyzstan. In addition to the magnificent scenery that surrounds it, it also offers a breathtaking view of the surrounding peaks such as Karakol, Djiguit or Oguz Bashi peak. On the way, enjoy a bath in the natural hot sources!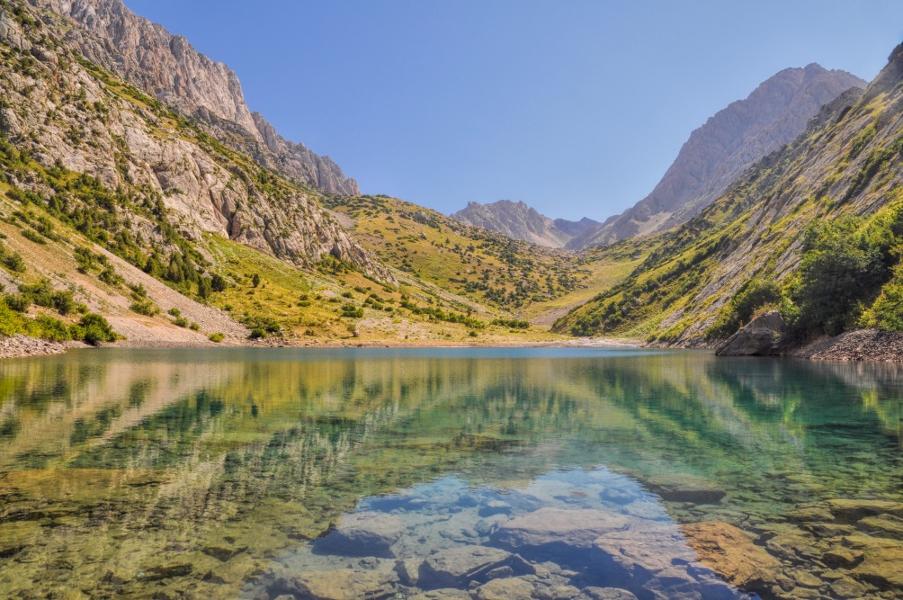 Tian Shan Mountains
The Tian Shan Mountains, translated as Celestial Mountains, are the main mountain range in Kyrgyzstan, 2500km long and 400 km wide. They cross 5 countries - China, Kazakhstan, Kyrgyzstan, Uzbekistan and Tajikistan. The Tian Shan offer wonderful hiking or horseback riding opportunities that would be a shame to miss during your trip in Kyrgyzstan.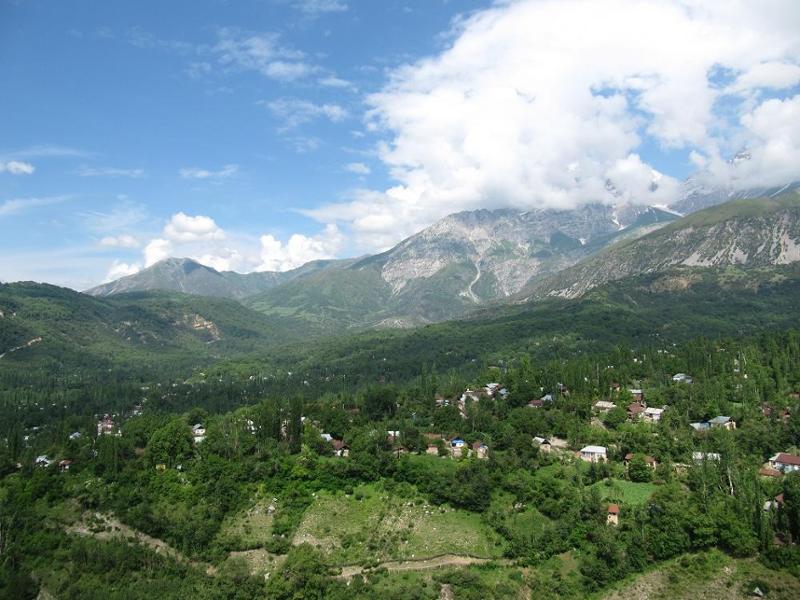 Arslanbob
The village of Arslanbob is among the top places to visit during your stay in Kyrgyzstan. Situated at the foot of the Babach-Ata mountain in the south of the country, Arslanbob is home to splendid and sacred waterfalls. It hosts the world's largest walnut forest, which is a great place to walk in. Inhabited by a majority of Uzbeks and considered a place of pilgrimage, Arslanbob is also a great way to get to know the different cultures of Kyrgyzstan.
Tash Rabat
Located at about 3,200 meters in the south Kyrgyzstan, near the Chinese border, Tash Rabat is an emblematic place of the Silk Road's heritage. This well-preserved caravanserai made of stone is really worth a detour. Tash Rabat is a beautiful summer pasture where you'll be able to enjoy the calm and sleep in authentic yurts, and go for hikes to discover the landscape.
Cholpon Ata's beaches
To relax after your adventure through Kyrgyzstan, take a few days to enjoy Cholpon-Ata's beaches! This main sea resort situated at the north of the lake offers many hotels and attractions. Enjoy the sand and the salty, crystal clear water of Issyk Kul before heading back home.